Loyalty program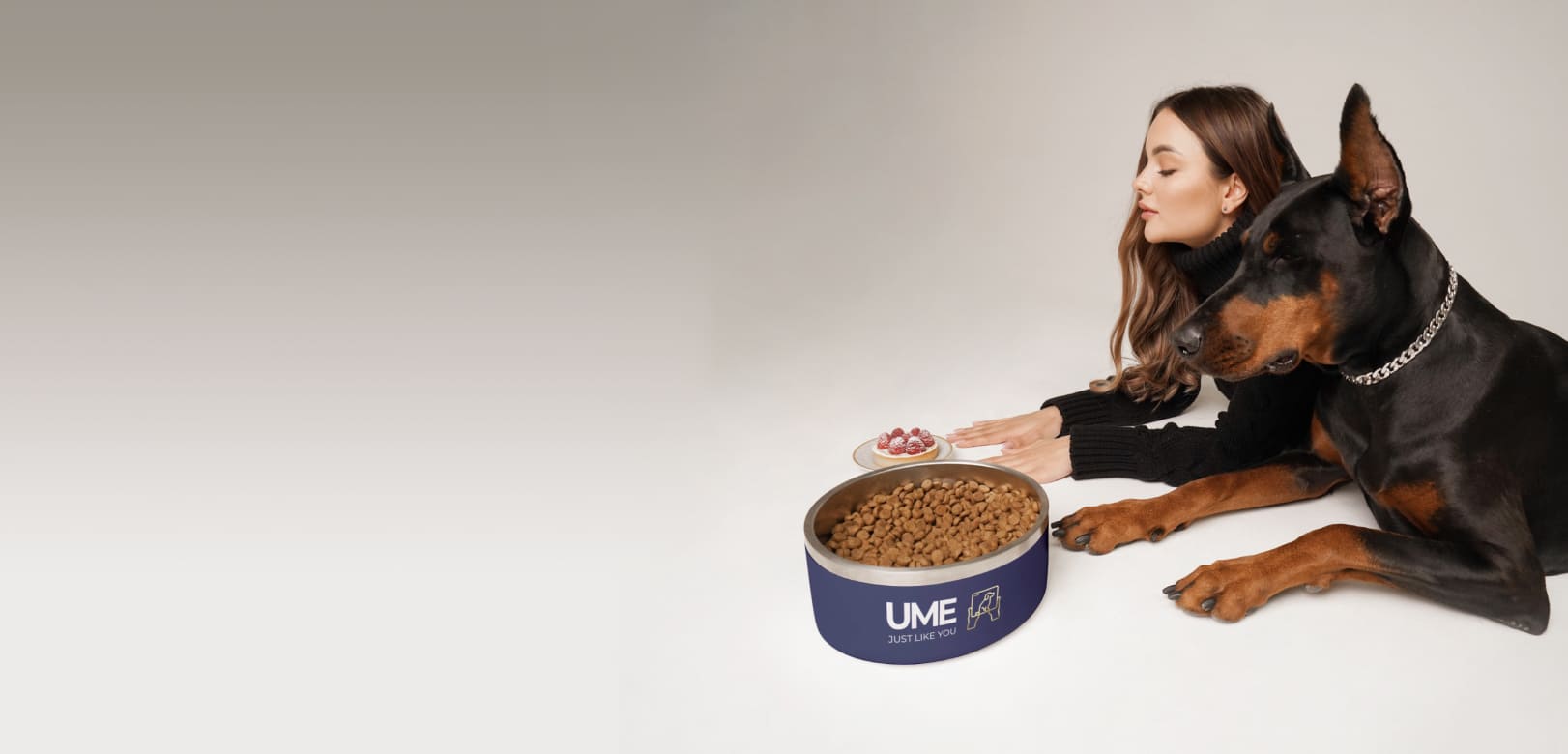 Privilige program
Privilige program
Effective services and rewards system for your pets
Effective services and rewards system for your pets
General provisions of the UME subscribers and customers privilege program
General provisions of the UME subscribers and customers privilege program
Pets are automatically awarded privilege program points (UME) for purchases and subscriptions. By accumulating UME, the pet raises its status and receives exclusive privileges and services.
---
---
Statuses
Voyage, a trip with your pet
When the next status is reached, its cost is deducted from the accumulated amount of UME.
To reach Gold and Platinum statuses, you need to accumulate:

Gold = 1 000 (Silver) + 2 500 = 3 500 UME
Platinum = 1 000 (Silver) + 2 500 (Gold) + 5 000 = 8 500 UME

The status is valid for 1 year from the moment of achievement. After a year, the cost of the maximum status which the accumulated UME can cover is dedeucted.
Voyage is a joint vacation to a prestigious resort with your pet. The trip, preparation of the documents and an active program for the pet are paid-for.
---
Privileges
UME accumulation coefficient
Discount for personal orders on your B-day (± a week)
Discount on shipping charges for personal orders
UME Standard subscription purchase discount
UME Premium subscription purchase discount
---
What UME are awarded for
| What points are awarded for | Coefficient |
| --- | --- |
| Personal purchases | ×1 |
| Friends' purchases | ×2 |
| Purchasing the UME Standard subrcription | ×3 |
| Purchasing the UME Premium subrcription | ×4 |
| For each active participation in contests and promotions | +10 UME |
| For 1 daily post in the app | +10 UME |
UME accumulation time is not limited
The time to get UME from friends' activity is 12 months. An active friend is a user who has signed up to the UME app within the last full 12 months of the moment the order is placed, including the first month of the order.
The UME Standard subscription includes the purchase of 15 boxes of wet food and the in-app concierge service. You can get food once a month. The quantity is calculated for three months.
The UME Premium subscription includes the purchase of 30 boxes of wet food, the in-app concierge services, and 1 year of pet insurance. You can get food once a month. Quantity is calculated on average for six months.